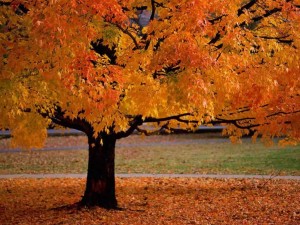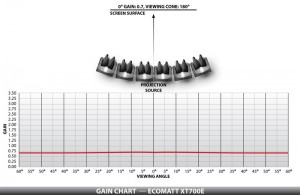 We are proud to introduce the industry's first Cradle to Cradle CertifiedCM Silver projection screen surface – Ecomatt XT700E. So what does that mean? I'm not what I would consider a "tree hugger," but I do believe we have responsibility to the world that we leave to our children, and I really love this explanation.
The term "cradle to cradle" takes its cues from nature's own cycle. A tree's fallen leaves aren't wasted on the ground but instead become part of the soil, enriching it, giving the tree necessary nutrients to help it continue to grow and flourish. The Cradle to Cradle philosophy focuses on designing so that waste is never an option, just as in nature. It focuses on products, like Ecomatt, that can be deconstructed and then recycled back into its original material time and time again. What a great concept!
Ecomatt is PVC free and is made of 100% polyester yarn. It is FULLY recyclable and is also GREENGUARD Children and Schools℠ certified. It is an affordable product that allows you to be budget and environmentally friendly. The two do not often go together.
But now a vital question – how does it perform? It has a slightly lower gain that the industry standard matt white at 0.7. It offers accurate color balance over a full 180 degree field. Just like with matt white, reasonable control of ambient light is recommended. It is flame retardant and mildew resistant.
Ecomatt is a self-supporting surface and does not need tension to lay flat. It can be used on many of our electric and manual screen models. Interested? Give us a call. If you ask nicely (and buy a screen or two), I might even go out and hug a tree.
Here are some technical details:
Draper's Ecomatt XT700E projection screen surface has been Cradle to Cradle CertifiedCM—Silver by MBDC. The Cradle to Cradle Certified® program is a third party, multi-attribute eco-label administered by the Cradle to Cradle Products Innovation Institute that assesses a product's safety to humans and the environment and design for future life cycles. The materials and manufacturing practices of each product are assessed in five categories: Material Health, Material Reutilization, Renewable Energy Use, Water Stewardship, and Social Responsibility. This self-supporting surface is available on motorized and manually operated Draper projection screens.
Link to our technical data sheet on the EcoMatt