There so many uses for Video Conferencing Backgrounds that they are hard to keep track of. After some consideration, we decided to mention a few of the lesser known uses-just to get you thinking outside the box. Then, we'll offer some more serious suggestions.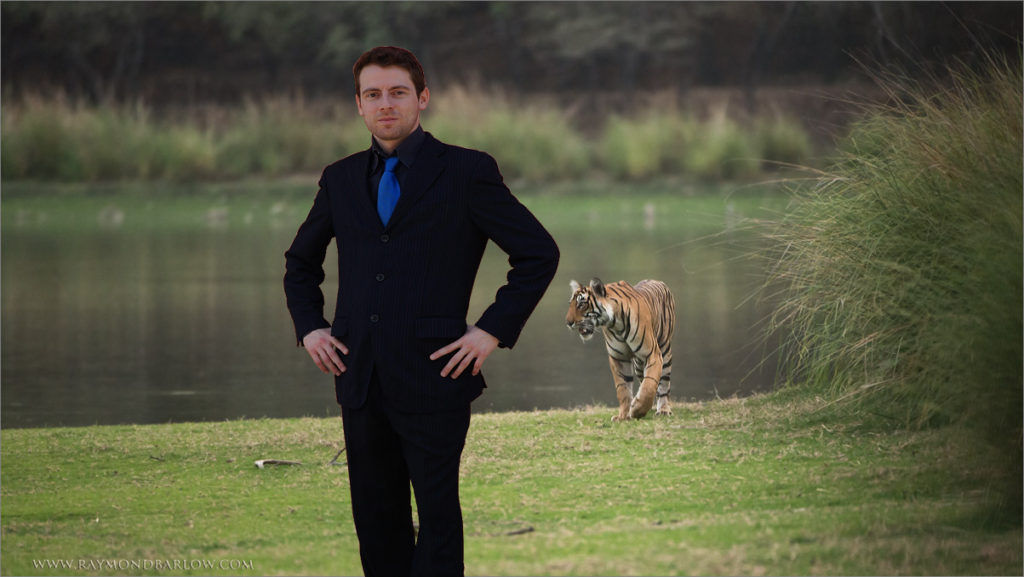 Trick Your Boss
You've told your boss that you're working from home this week, but you're actually on an island in the Caribbean. Something comes up requiring a quick videoconference. Looks like you're toast! But wait—use a Video Conferencing Background with a chroma key surface, and switch in a home interior background! Better yet—key in live video from your home videoconferencing camera for the backdrop! Nobody will suspect—as long as they don't hear the sound of waves crashing in the background.
Impress Someone
Order a custom printed background. For the artwork, use an interior shot of a castle or a mansion. Whenever you're on a video conference, the other participants will be wondering how it is you make so much more money than they do.
Scare Someone
Again, this calls for a chroma key background. Find video of a tiger approaching in a jungle setting. Set up a videoconference with the intended prank victim, and key in the video. Watch the horror creep onto their face as the tiger gets closer!
Hide Your Success
Instead of impressing people, maybe you'd rather give them the impression you are coming to them from a standard conference room. Hide your swanky surroundings with a neutral background. It will look like you're in a plain space, with no frills!
But Seriously …
Of course, the above examples were written with tongue planted firmly in cheek. But they illustrate a serious point: Draper's Video Conferencing Backgrounds are very flexible, and can be used in hundreds of situations—even outside the videoconferencing channel. Here are a few:
Press conference backdrop: Keep your brand in the news!
Step and repeat backdrop: A handy solution for shooting multiple photos where the subject changes but not the background.
Interview Backdrop: For webcasts, news, sports-again keep your brand in the news.
Video conference background: Give your videoconferencing a more professional look.
Music & concert shows: Provide a custom stage backdrop, peripheral signage, or merchandise sales information.
Parties and corporate events backgrounds: Directions, sponsor logos, photo opportunities, informational signage, and more.
Video/TV production background: Static background for host, or use a chroma key surface for more advanced production needs.
Signage: Deliver your message exactly where and when you need it.
Trade show information display: Quickly communicate with potential customers without requiring a great deal of space; allows for eye-catching custom displays to attract attention, with quick and easy tear-down.
"Red carpet" background: Make sure your brand is in all those paparazzi celebrity shots.
Again, these are just a few of many possible uses. Any time you need to hide something from the camera, bring a higher level of uniformity to events and photo ops, make sure your logo/message gets out, or block out unwanted scenes and light for a more professional video conferencing look, remember Draper Video Conferencing Backgrounds! For more ideas, talk to your Draper representative.
For details on our complete line of motorized and manual backgrounds, click here.