Ultra-short throw (UST) projection requires the flattest surface possible. Because of the extreme angles in short throw, the smallest wave or ripple in the projection surface will distort the image. In addition, the lenses on some smaller UST projectors don't have the best focus uniformity (one corner versus the opposite) and they don't always have perfect geometry.
This requirement for flatness has led some in the AV industry to ask if it is possible to use a retractable screen with a short throw or ultra-short projection screen. A recent example can be read at projectorcentral.com.
To answer this question, let's take a look at Draper's two types of retractable screens: free-hanging and tab-tensioned:
Free-hanging
Free-hanging surfaces are self-supporting and do not require additional tensioning to lay flat. Most surfaces in this group have a tearproof textile base. Additional tension is provided by the weight of the dowel.
Free-hanging screens are not as perfectly flat as tensioned screens, and are more likely to have small waves which, while typically invisible, are made worse by ultra-short throw projection.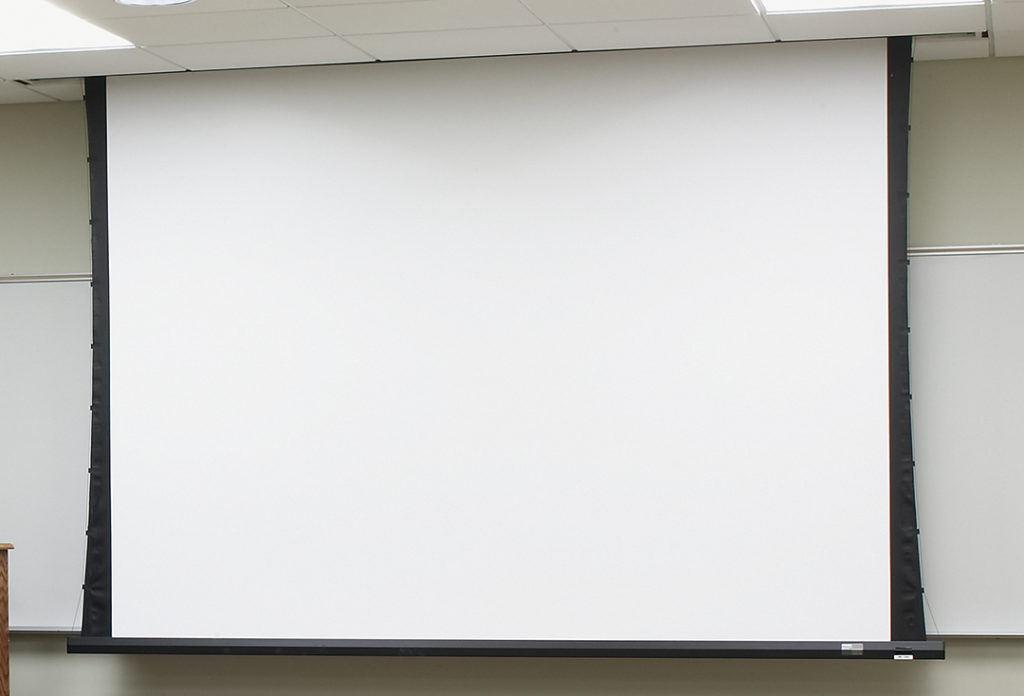 Tab-tensioning
A tab-tensioning system guarantees a perfectly flat viewing surface on a retractable screen. A vinyl material is stretched as the screen descends, pulling the surface flat.
Draper offers the following electric screens with tab-tensioning systems:
Access V
Access FIT V
Access MultiView V
Access XL V
Artisan V
Paragon V
Premier
Premier XL
Silhouette V
Ultimate Access V
Ultimate Access XL V
If you decide against a retractable screen, Draper offers several fixed frame solutions. On a fixed frame screen, the vinyl material is held under constant tension by attaching it to a frame either via snaps or other stay systems. Fixed frame screens can be more economical than electric, but the cost will be dependent on the style of each.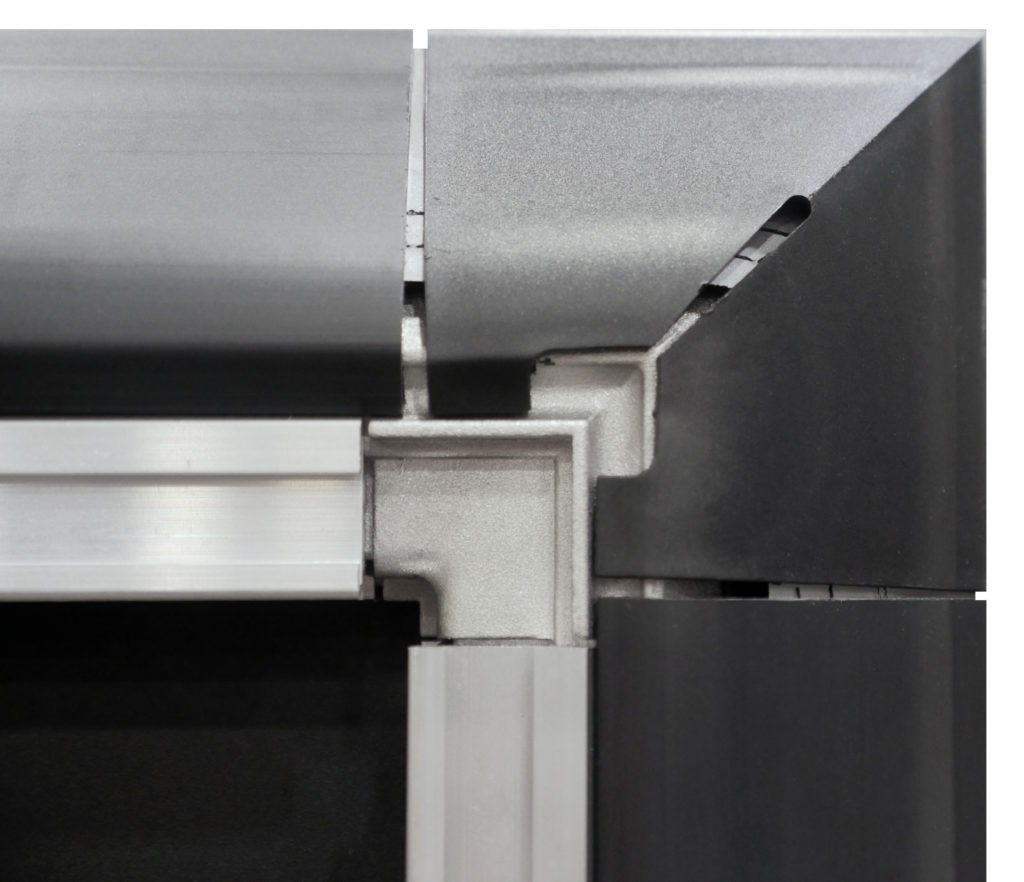 Screens that are stretched behind the beveled perimeter frame create a taut viewing surface, making them work well for ultra-short throw projection.
Draper offers the following screens with fixed frame tensioning systems:
CinePerm
Clarion
Edgeless Clarion
Onyx
Profile+
There are also several considerations when choosing the type of viewing surface for ultra-short throw projection. To find out what screen attributes make the best screen in ultra-short throw situations, click here for an earlier blog post on the subject.